Everyone who joins the Swing Trading Club gets full access to our trading course. The tutorials we share were put together by long-tenured members of the group who have years of swing trading experience.


These are the core components of our course:
The Basics About Swing Trading
In the first section of the course, we explain what swing trading is and how it differs from other types of investments. We also talk about the pros and cons of swing trading so that you can be sure it's something you are ready to get into.
Getting Started With Swing Trading
In this section of the trading course, we give you tutorials that explain how to go from ground zero to making actual trades. Our goal is to make sure that no matter what your level of knowledge, you can still learn swing trading from our service.

We teach topics including:
Position Sizing
How To Minimize Losses
How To Do Technical Analysis
What Is Shorting and How to Do It
Basics About Swing Trading Options
If you need information about how to buy stocks in the first place, we recommend this free guide from Stock Market Guides.
Swing Trading Patterns
In this section of our course, we teach all the key swing trading patterns we know of and use. This is the foundation of swing trading.

The patterns in the stock market charts give us information about what the buying and selling activity looks like. Those clues help us determine how to improve our odds of making profitable swing trades.

In other words, understanding stock chart patterns is a critical part of being able to employ the best swing trading strategies.

These are some of the swing trading patterns we cover:
Support
Resistance
Range
Consolidation
Pullback
Breakout
Wedge
Head and Shoulders
Cup and Handle
Swing Low
Ascending Triangles and Descending Triangles
Bull Flag and Bear Flag
Double Bottom and Double Top
Dead Cat Bounce
Gap Up and Gap Down
Indicators for Swing Trading
Our course also has a section that teaches the key indicators we use for swing trading. Indicators offer another important way to identify when a profit opportunity might exist in swing trading.

We have tutorials that cover the following indicators:
Simple Moving Average
Exponential Moving Average
Volume
Keltner Channel
Bollinger Bands
ATR
Moving Average Crossover
TTM Squeeze
These indicators are available in most major trading platforms by default. Our course teaches how to configure them for swing trading and how to interpret them.
What The Media is Saying About Us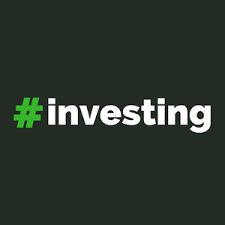 Be Part of a Community
Aside from all the benefits you can get from our swing trading course, you also get to enjoy being part of a community of people who are doing the same thing as you.

We have a swing trading chat room that is available to all members. We use discord as our chat room software.

Many of the people in this chat room have been through the ups and downs of trading and we're all hungry for profits. You'd be joining a discord with like-minded individuals who all want to see each other succeed.

Our chat room has people with all levels of experience. We have swing trading experts who have years of experience and who put together the swing trading course that is included with our service.

We also have a lot of people who are beginners at swing trading. Everyone is welcome and everyone can benefit from the information that's flowing through our swing trading discord.

Being able to share your success with others is part of the joy of swing trading for many people. Here are some examples from our discord chat room: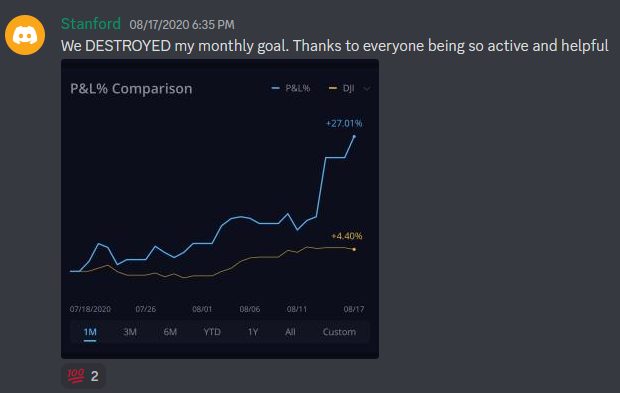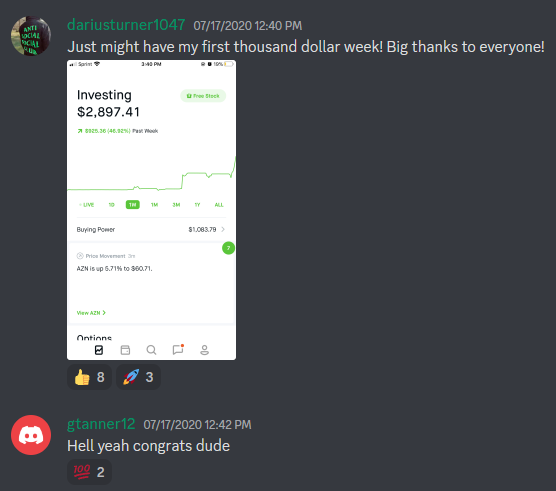 The whole goal of our service here is to help people make money swing trading.
Our group will support you any way we can through our swing trading discord and learning materials.
Customer Testimonials
Just might have my first thousand dollar week! Big thanks to everyone!
@Dariusturner1047
Started trading 1 month ago as of today. I think I'm doing pretty well so far. Thank you to everyone in this discord for all the help and guidance!
@Silverback
Thank you bro! This stock is only going up guys. I grabbed it when it was rock bottom and contracts were $10 each. Now they're worth around $95 each. Still going up.
@Rules96
I look at the current trend and ask this group chat for their opinion. I use all of it to make my decision on what I'll do the next morning. So far it's worked.
@Gokuson
Thank you so much. I am learning new things from this community everyday.
@Naki
This chat has helped me tremendously learning about graphs and more. Thank you.
@Wawa
JOIN NOW