Swing Trading Discord
One of the key values of our service is our swing trading discord chat room. This is where you're going to find all sorts of resources.

It's where you'll see swing trade alerts that members call out. You can get real time alerts when someone posts a swing trade that they're considering.

It's also where you'll see swing trade watch lists. You can get an idea of what trade opportunities other members of the group are considering. These can include buy signals, chart patterns, entry, exit and stop loss. And on top of it all, our swing trading chat room is where you get to know fellow members of the community. Join our club of like-minded traders and be part of an effort where we all help each other make money swing trading.
More About Chat Room
Swing Trading Course
If you sign up for the Swing Trading Club, you get access to our swing trading course.

We teach all the fundamental swing trading strategies we regularly use in the group. It's a great way to learn swing trading.

This includes swing trading patterns that are popular, where we explain what the pattern is and how exactly someone can trade it.

This also includes swing trading indicators that we use regularly in our community, as well as information about how to read the indicators and use them to make profits.
More About Our Course
What The Media is Saying About Us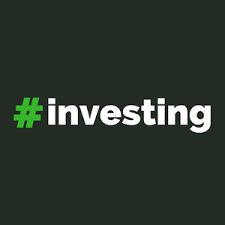 Our Community
The Swing Trading Club has formed a network of members where our collective mindset is one of collaboration and support. We try to assist beginning traders, grow experienced traders, and use the power of group-think to drive profits for everyone.

Almost all of us have a genuine passion for the stock market and swing trading.
Join Now
Customer Testimonials
Just might have my first thousand dollar week! Big thanks to everyone!
@Dariusturner1047
Started trading 1 month ago as of today. I think I'm doing pretty well so far. Thank you to everyone in this discord for all the help and guidance!
@Silverback
Thank you bro! This stock is only going up guys. I grabbed it when it was rock bottom and contracts were $10 each. Now they're worth around $95 each. Still going up.
@Rules96
I look at the current trend and ask this group chat for their opinion. I use all of it to make my decision on what I'll do the next morning. So far it's worked.
@Gokuson
Thank you so much. I am learning new things from this community everyday.
@Naki
This chat has helped me tremendously learning about graphs and more. Thank you.
@Wawa
What is Swing Trading?
Swing trading is a short-term trading strategy used to make profits in the stock market. Traders use technical analysis, fundamentals, and market-shaping events to gain profits.

Most swing traders hold their position for 1-4 weeks. Short-term trades allow swing traders to get quick profits and to compound their earnings.

Our group specializes in taking advantage of popular swing trading patterns and indicators. There are members who like to use stocks for swing trading and others who like to use options.
Learn More About Swing Trading
Free Newsletter
Sign up here if you want to get notified when we share market commentaries and updates about our members' swing trading profits.